About Us
August 31, 2013
Love your work and you'll never work a day in your life" . . . for me, that statement says it all. I love what I do, helping others achieve their real estate goals with honesty, integrity and responsiveness. I am not just a real estate agent, I am the team leader of the Monica Foster Team and a BROKER Associate with RE/MAX Space Center and a REALTOR® – a member of the National Association of Realtors (NAR).  This means I work to a higher standard of education and professionalism that translates to an extra level of service for my clients.   We focus on Clear Lake City, Seabrook, League City, Kemah, Dickinson, Friendswood, Pearland, and the entire Greater Clear Lake area from State Road 288 on the West, Beltway 8 to the north, State Roads 225 and 146 on the East, and State Road 6 to the south.  My team and I provide the personal service you expect and the support you deserve.

Certified Residential Specialist (CRS) agents have completed rigorous advanced training in finance, marketing and technology and met signification experience requirements. Because of this, less than 4 percent of the more than 1 million active REALTORS® have this certification, each averaging over twice as much sales and transactions as non-CRS agents.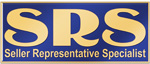 The Seller Representative (SRS) designation is the premier credential in seller representation, conferred by the Council of Real Estate Brokerage Managers (CRB) Council, recognizing real estate professionals who have completed special education in seller representation and meet practical experience criteria.

The Accredited Buyer's Representative (ABR) has the necessary skills and education to understand the buyer perspective.  Furthermore ABRs have the experience and special training necessary to promote and protect buyer interests, in fact it is a requirement.

The Military Relocation Professional (MRP) understands that when military staff and their families relocate, the services of a real estate professional who understands their needs and timetables makes the transfer easier, faster, and less stressful.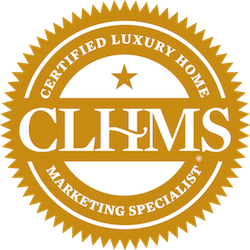 Agents who have earned the prestigious Certified Luxury Home Marketing Specialist (CLHMS) designation have earned this special recognition as a result of special training, verified buying and selling performance, and competence over and above the average Realtor. In short, the choice of a CLHMS professional starts the smart decision making you will do for your next buying or selling transaction.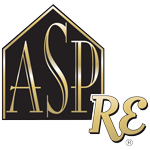 Accredited Staging Professionals® are dedicated professionals who have studied and learned the proven and powerful techniques of Staging® homes with two primary goals: sell faster and for a higher price.

Certified Negotiation Experts (CNE) are trained on the different types of personality types involved in a transaction and therefore are best suited to negoiate on your behalf and resolve conflicts with the least amount of issues.
The Certified Home Marketing Specialist (CHMS) has the education to know how to market your home. From the internet, to staging, to color selection, the CHMS has the criterion that buyers use to judge your home and knows how to deal with them.


The  Certified Distressed Property Expert and Short Sale and Foreclosure Resource certifications mean that the Monica Foster Team knows how banks operate and how to deal with loss mitigation departments.  They know the process and can help you whether you are listing a short sale or buying a foreclosure.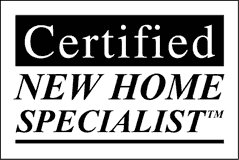 Because of the Certified New Home Specialist (CNHS) and Residential Construction Certification (RCC), the Monica Foster Team is uniquely qualified to deal with builders, their contracts, and any issues that may come up.  A CNHS represents YOU- unlike the builder.

The Diamond NUMBER1EXPERT credential represents one of the highest levels of sales achievement in real estate. Only Top Selling Agents™ are awarded this honor. To qualify for the NUMBER1EXPERT credential and exclusive marketing services, an agent must have $16 million in sales volume or 125 transaction sides in any 12-month period of their career.
The Monica Foster Team is composed of a diverse group of individuals, not just the agents you deal with directly, but those that work behind the scenes to make sure your real estate experience is the best it can be.  Whether it be marketing your home or making sure all your documentation is in order, the Monica Foster Team is here to provide the personal service you expect from an individual with support you expect from a team.
In addition, our experience in real estate has allowed us to develop invaluable working relationships with other professionals in the real estate industry such as title companies, attorneys, lenders, movers, contractors, landscapers and others, which YOU can  benefit from.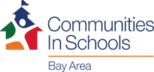 Like many Realtors, I am hardworking and value integrity and honesty when dealing with clients. My goal is to not only make your transaction an extremely positive one but be more than just your Realtor- my goal is to be your friend and real estate consultant for life.
Furthermore, as the team leader of the Monica Foster Team you will be working with me no matter which of my real estate specialists you end up working with.  I am only a phone call, text, or email away.  I formed the team in 2013 to better help the increasing number of clients I was receiving from my extremely satisfied referral network.  By adding valuable realtor assets to my team I am able to continue the same high level of personal service that my clients have come to expect from me.
I also like to give back to the  the community and help others. I am a frequent contributor and sponsor for various charities including the Homes for Heroes Foundation, Communities in Schools Bay Area, March of Dimes, Children's Miracle Network, Susan G. Komen Foundation, and the Make-A-Wish Foundation.
As your Realtor, I am dedicated to helping you find the perfect home that meets your needs! I am a Buyer's Specialist of the Monica Foster Team of RE/MAX Space Center. I specialize in representing my clients in the purchase of residential properties in League City, Friendswood, Kemah, Seabrook, Clear Lake City, Pearland, Dickinson and throughout the entire Clear Lake/Houston Bay Area. My goal as your Realtor is to go above and beyond the call of duty for your needs and expectations. You put your trust in me when you choose me to assist you in finding your dream home, negotiating and closing the deal. I strive to make the process as stress-free and exciting for you as possible, and to become your lifelong Realtor and friend! I will ensure that you are well represented and informed at all times.
I love hearing people's stories and helping them find the right home. Initially I started out in apartment leasing which gave me the experience needed to deal with clients and help them find a place to live that meets their needs (in fact, if you are only looking for an apartment I can still help!). That's why I joined the Top Producing Monica Foster Team at RE/MAX Space Center as a Buyer's Specialist where I can learn new skills and work with a diverse set of clients. I also am pursuing my degree in marketing where I hope to learn skills that I can bring to the team. I specialize in residential properties in League City, Friendswood, Kemah, Seabrook, Clear Lake City, Pearland, Dickinson and throughout the entire Clear Lake/Houston Bay Area. Let me help you find a home!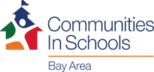 Communities in Schools – Bay Area
The Monica Foster Team is a proud supporter of Communities in Schools (CIS) – Bay Area and a Bronze-level contributor to the annual Keep Kids in School golf tournament at Bay Oaks Country Club. CIS provides help and guidance for at-risk elementary and middle school students. For the team, making sure at-risk kids get an education, graduate, and go on to become valued and productive members of society benefits everyone. The effects of successful adults as a result of CIS on the community and the local economy as a whole is difficult to measure but easy to imagine.
Children's Miracle Network
The Monica Foster Team, as part of the RE/MAX Space Center Miracle Office, supports the Children's Miracle Network (CMN) through regular donations from each commission earned. Individually team members also support CMN during RE/MAX Space Center's annual Jewels and Jeans fund raising dinner and auction.
Susan Komen Foundation
Monica Foster is a regular donor to the Susan Komen Foundation through various Walk for the Cure activities throughout the year.