Buyer Representation
January 3, 2014
Having the Monica Foster Team as your Buyer's Agent when purchasing a home makes sense for many reasons. First and foremost, you pay no fee because we are paid by the seller.  We represent YOU and will get the best deal for YOU. The listing agent represents the seller and is obligated to get the best deal for the seller. Don't make a mistake by calling the listing agent:
At a high level, Buyer's Agents help you do 3 Very Important Things:
HELP ARRANGE FINANCING
ASSIST IN FINDING THE RIGHT PROPERTY
EDUCATE ON MARKET CONDITIONS
We provide several tools for our buyer clients.  We have a dedicated MLS Search site where you can search by map, county, school district, subdivision, or area and save and/or email the results. You can even be notified when new properties matching your criteria are listed. We also provide Community and School information allowing you to see all the area has to offer and compare schools. You can also get a Market Snapshot for the area you are interested in. This snapshot shows the active properties and sold properties in your area of interest so you can get an idea of the price you should expect to pay in a given area. It also includes demographics, local amenities and schools so you can feel comfortable in the area you are relocating to. Please see our Testimonials for comments from my satisfied buyers.

In addition to providing buyer tools and resources we also provide our buyers with insights and assistance that comes from continuing education.  We are Accredited Buyer's Agents (ABR) which has given us the necessary skills and education to ensure the best experience for you, the buyer. As an ABR, we have received special training that gives me an edge in understanding the buyer perspective and protecting and promoting buyer interests. Furthermore, to qualify for the ABR certification, you must demonstrate experience in buyer representation and stay current on the latest issues and trends in buyer representation.  We have represented countless first-time and seasoned buyers  and can help you with what may be the largest and most complex financial transaction you will ever take. Also, you may want to review our buyer Resources below or if you are unsure whether you are ready to buy, we provide a handy list of considerations for you to review.

Monica is also a Certified Residential Specialist (CRS) which means she has completed rigorous advanced training in finance and technology and met signification experience requirements. Because of this, less than 4 percent of the more than 1 million active REALTORS® have this certification, each averaging over twice as much sales and transactions as non-CRS agents. Having a CRS such as Monica representing you or in conjunction with our buyer's specialists means that she will put her knowledge, experience, skills, and technology to work for you, the buyer, thus minimizing your risk, saving you time, and possibly even money.

Because the listing agent represents the seller and is obligated to get the best deal for the seller, you want a good negotiator on your side. Often the purchase of a home can be a difficult experience with multiple parties, conflicting interests, and a myriad of other issues that make the negotiation process very difficult.  As a Certified Negotiation Expert, we are trained to negotiate on your behalf, resolve conflicts and deal with all types of negotiators so you get the best deal possible with the least amount of issues. We put our Certified Negotiation Expert (CNE) skills to work for you!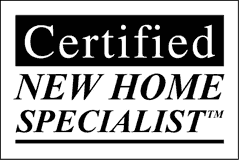 She can even help you with New Construction since we are a Certified New Homes Specialist (CNHS) and Residential Construction Certified (RCC). As with the relationship between the listing agents and sellers, the Builder's Representative represents the builder, not you.  In a nutshell, the Monica Foster Team provides many other services that are benefit to you. For example, we will:
understand your needs and send you listings or setup an automated search that meets those needs,
assist you in evaluating properties for suitability, affordability, and resale value,
help you get pre-qualified for financing if necessary,
assist in comparing different financing options,
provide information on the local market, neighborhoods, and schools,
show trends, current days on market, price reductions, and inventory levels,
use knowledge of current neighborhood trends to help you identify opportunities and avoid pitfalls,
coordinate appointments with all the various listing agents and show their properties,
discuss the pros and cons of any applicable properties,
provide a Comparative Market Analysis (CMA) of any properties to make the best offer,
coordinate and explain all offers, contracts and amendments with the selling agent,
provide electronic signature on all documents,
pre-inspect potential candidate homes,
negotiate the best deal for you with the selling agent,
represent you with Builders,
coordinate with the title company,
coordinate with your lender,
interface with appraisers and inspectors,
schedule and attend any home, termite/pest, foundation, roof and other inspections,
provide information on mortgage brokers, credit repair companies, insurance agents, inspectors, movers, and home warranty companies,
educate you about the home buying process,
help with any loan, credit, insurance or inspection questions,
go over the Contract Disclosure (CD) with you and what is needed for closing,
support you through final walkthrough, closing and beyond,
and much more!
You can use our buyer's agent skills to help you buy real estate in the cities of League City, Pearland, Friendswood, Clear Lake City, Seabrook, Kemah, Dickinson, Texas City, Webster, Pasedena, Deer Park and the entire surrounding Houston Bay Area. You are under NO OBLIGATION so Contact Us to begin your home search today!
With the Monica Foster Team as your Buyer's Agent you will have the best deal possible and remember: once a client always a client.

P.S. Need a Lender? Check out our preferred lenders. They are the best in the business and will work hard for you!
The Monica Foster team provides concierge-level service for our luxury buyer clients and we have the negotiation skills and education to bridge the ever-growing gap between the average real estate agent and the top real estate professionals.  This is especially important with luxury home buying as a plethora of inexperienced agents flood the market.  Find out how the Monica Foster Team can help you with Luxury Home Buying and what luxury homes are available.
Waiting for prices to drop more
Rushing the process
Not being pre-approved for a loan prior to making an offer
Not having an inspection
Making unreasonable offers
Making significant changes to their financial situation during the contract period
Not disclosing everything to lender
Getting emotional in negotiation
Impatience in negotiation
Stubbornness in negotiation
Fear in making decisions
Lack of knowledge
Lack of identifying priorities