About Us
August 31, 2013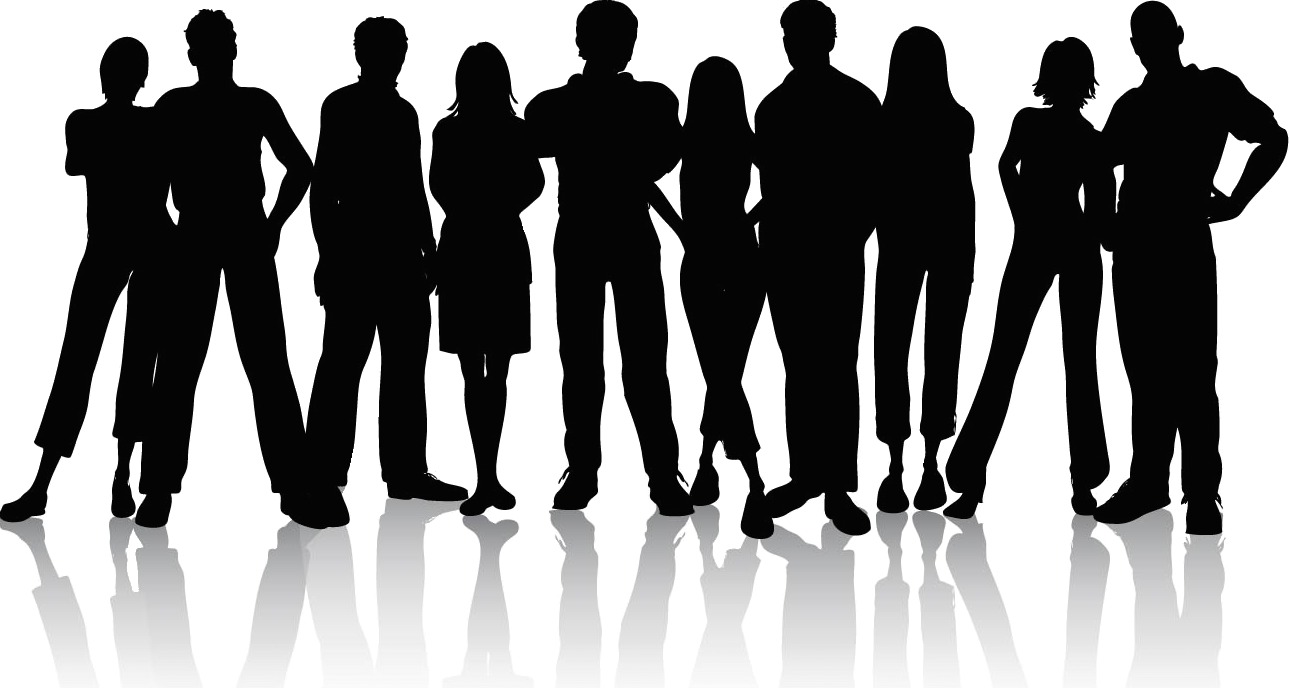 Highest Review Score/Count in the Greater Southern Houston Area!
When I started my real estate business over in the Houston area in 2008,  I wanted to be something different in real estate- no begging for business  but rather establishing relationships with my clients and impacting the community in a positive way.  I didn't want to be a salesperson but rather a Real Estate Professional.  To meet my goal I began obtaining certifications and giving back to the community.  In the years that followed my business grew by leaps and bounds as more and more clients appreciated my knowledge and experience- evident by my reviews and referrals.  In 2013,  I formed the Monica Foster Team to better support my clients.  Later, we were finally able to support our educational charities in a big way.  For 2015, we placed in the Top 20 of all RE/MAX TX teams for the first time. In 2017 we placed in the top 100 Worldwide. Now, the Monica Foster Team is one of the most successful and respected teams in greater Houston and we look forward to doing more in the future. Do you want to be our next client?  We would love to have you.

Certified Residential Specialist (CRS) agents have completed rigorous advanced training in finance, marketing and technology and met signification experience requirements. Because of this, less than 4 percent of the more than 1 million active REALTORS® have this certification, each averaging over twice as much sales and transactions as non-CRS agents.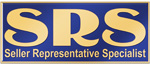 The Seller Representative (SRS) designation is the premier credential in seller representation, conferred by the Council of Real Estate Brokerage Managers (CRB) Council, recognizing real estate professionals who have completed special education in seller representation and meet practical experience criteria.

The Accredited Buyer's Representative (ABR) has the necessary skills and education to understand the buyer perspective.  Furthermore ABRs have the experience and special training necessary to promote and protect buyer interests, in fact it is a requirement.

The Price Strategy Advisor (PSA) certification adds valuable perspective whether buying or selling by taking the guesswork out of pricing. PSAs have the skills necessary to strategically build a thorough Comparative Market Analysis (CMA) for a property to obtain an accurate value.

The Military Relocation Professional (MRP) understands that when military staff and their families relocate, the services of a real estate professional who understands their needs and timetables makes the transfer easier, faster, and less stressful.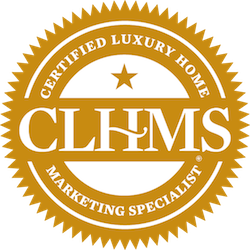 Agents who have earned the prestigious Certified Luxury Home Marketing Specialist (CLHMS) designation have earned this special recognition as a result of special training, verified buying and selling performance, and competence over and above the average Realtor. In short, the choice of a CLHMS professional starts the smart decision making you will do for your next buying or selling transaction.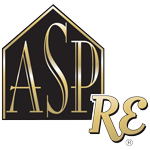 Accredited Staging Professionals® (ASP) are dedicated professionals who have studied and learned the proven and powerful techniques of Staging® homes with two primary goals: sell faster and for a higher price.

Certified Negotiation Experts (CNE) are trained on the different types of personality types involved in a transaction and therefore are best suited to negoiate on your behalf and resolve conflicts with the least amount of issues.

The Certified Home Marketing Specialist (CHMS) has the education to know how to market your home. From the internet, to staging, to color selection, the CHMS has the criterion that buyers use to judge your home and knows how to deal with them.


The  Certified Distressed Property Expert and Short Sale and Foreclosure Resource certifications mean that the Monica Foster Team knows how banks operate and how to deal with loss mitigation departments.  They know the process and can help you whether you are listing a short sale or buying a foreclosure.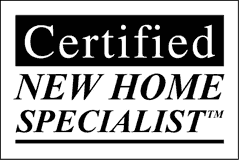 Because of the Certified New Home Specialist (CNHS) and Residential Construction Certification (RCC), the Monica Foster Team is uniquely qualified to deal with builders, their contracts, and any issues that may come up.  A CNHS represents YOU- unlike the builder.

The Diamond NUMBER1EXPERT credential represents one of the highest levels of sales achievement in real estate. Only Top Selling Agents™ are awarded this honor. To qualify for the NUMBER1EXPERT credential and exclusive marketing services, an agent must have $16 million in sales volume or 125 transaction sides in any 12-month period of their career.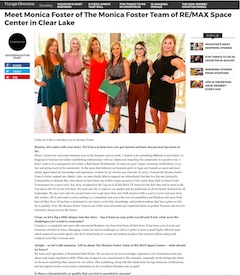 VoyageHouston Magazine Spotlight
Monica and the team were selected to be featured in the "Meet" section of the online magazine VoyageHouston. The brief interview discusses how Monica and the team rose to top of the industry by taking care of their clients.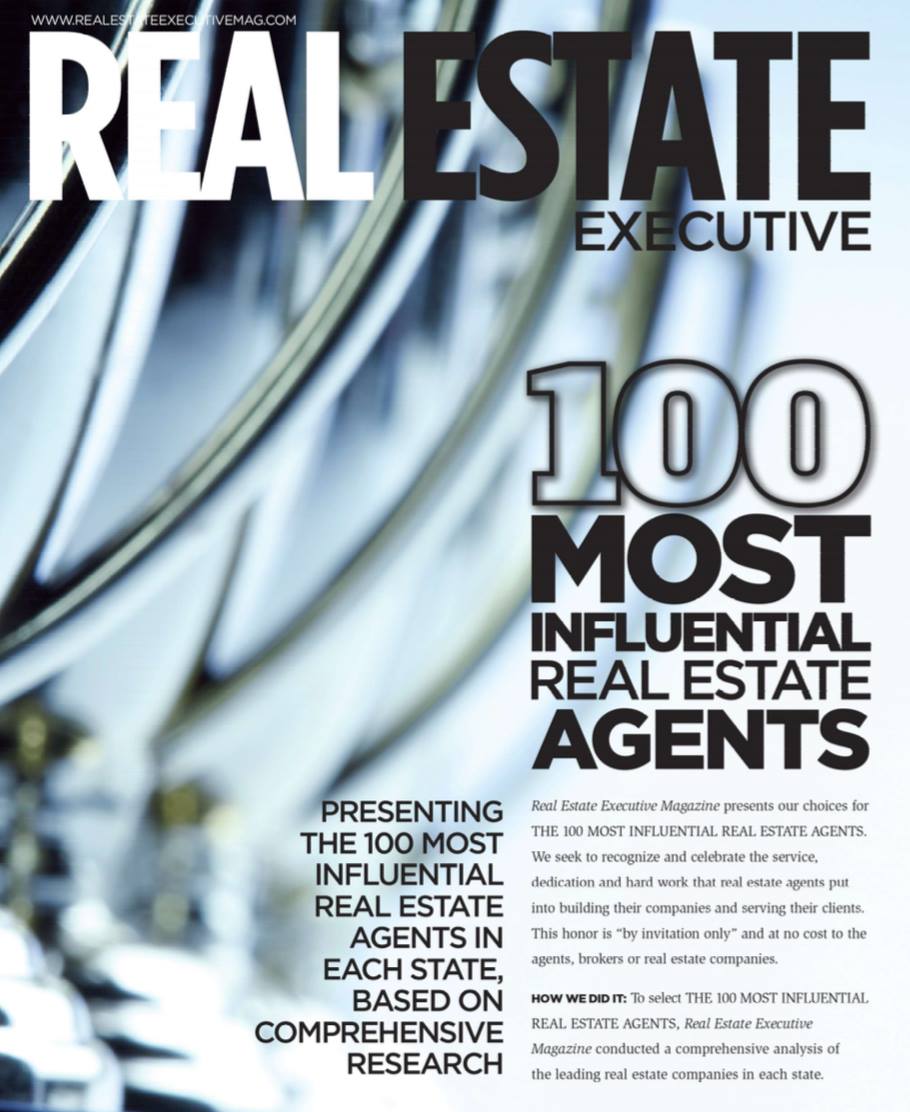 Real Estate Executive Magazine 2016 100 Most Influential Real Estate Agents
Based on comprehensive research Real Estate Executive magazine has selected Monica Foster as one of the 100 most influential real estate agents in Texas. Monica was chosen for her dedication and hard work she has put into building her business and serving her clients.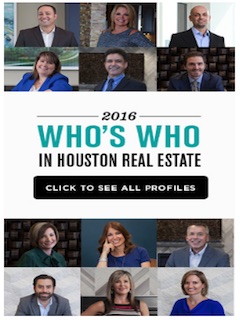 Houston Agent Magazine 2016 Who's Who in Houston Real Estate
Monica Foster was chosen for the second time to be one of Houston's Who's Who in Houston Real Estate for 2016 by Houston Agent Magazine. This year's article focuses on how this year we have made into the Top 10 in Houston and the Top 100 in the U.S. and how critical it is to do more for your clients and not play the same game as your competition.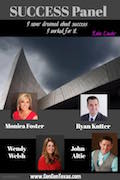 GenGenTexas Success Panel
In October of 2016 Monica was honored to speak at the GenGen Houston Success panel, helping other agents meet their goals.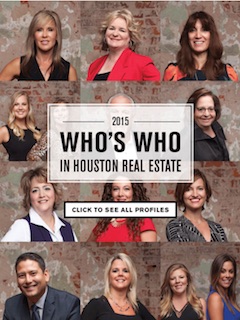 Houston Agent Magazine 2015 Who's Who in Houston Real Estate
Monica Foster was chosen to be one of Houston's Who's Who in Houston Real Estate for 2015 by Houston Agent Magazine. The article tells her story of how she went from starting her business over in 2008 in a new city to being one of the top RE/MAX Teams in the state of Texas.

Masters and Millenials Panel
In May 2015 Monica was honored to speak at the Master vs. Millennials luncheon panel. Exhibiting aspects of both categories, she answered questions for fellow agents on marketing, social media, web and more.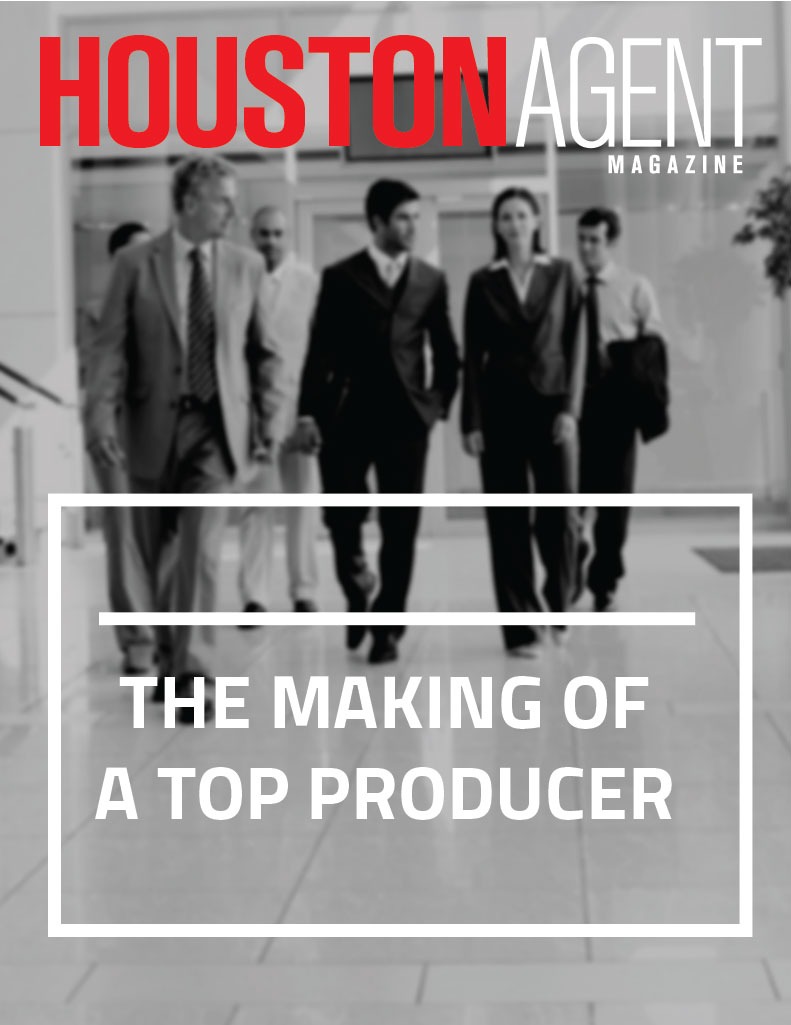 Houston Agent Magazine
In March 2015 Monica Foster was featured in the viewpoints section of Houston Agent Magazine. The topics included online marketing campaigns, goals, and the low inventory situation of the Clear Lake area.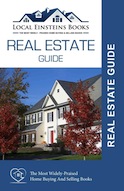 Clear Lake Real Estate Guide
In December 2013 Monica Foster published her first book entitled "What to Know before Buying or Selling a Home in Clear Lake, Texas" was published. The book covers all the Greater Clear Lake area including Clear Lake City, Seabrook, League City, Friendswood, Webster, and  Kemah. It can be found on Amazon.com.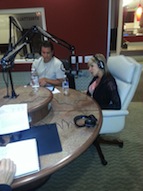 Street Talk Live
The team was on the Dec 13th 2013 edition of Street Talk Live KSEV 700 AM radio show to discuss real estate in the League City, Friendswood, Seabrook, Pearland and the greater Clear Lake areas. Take a listen.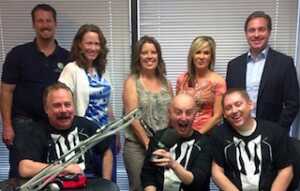 Real Estate Rat Pack Radio Show
Monica Foster was a guest of the Real Estate Rat Pack radio show to discuss real estate in the Clear Lake and Pearland areas. Take a listen.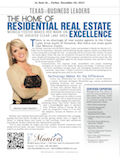 Forbes Magazine
Monica Foster was the only real estate agent featured in the December 24th 2012 Edition of Forbes Magazine Texas Business Leaders section for Real Estate Excellence.
Top Agent Magazine
Monica Foster was featured in the September 2012 national issue and January 2013 Houston issue of Top Agent Magazine.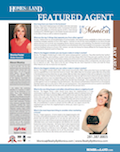 Homes and Land Magazine
In 2012 Monica Foster was Homes and Land magazine's first Featured Agent where she provided insights on how to help all buyers and sellers in the current Clear Lake market.

The Monica Foster Team is composed of a diverse group of individuals, not just the agents you deal with directly, but those that work behind the scenes to make sure your real estate experience is the best it can be.  We are results-focused, detail-focused, and client-experience-focused demanding excellence.  Whether it be marketing your home or making sure all your documentation is in order, the Monica Foster Team is here to provide the personal service you expect from an individual with support you expect from a team.  We also have invaluable working relationships with other professionals in the real estate and related industries such as title companies, attorneys, lenders, movers, contractors, landscapers and others, which YOU can  benefit from. We focus on Clear Lake City, Seabrook, League City, Kemah, Dickinson, Friendswood, Pearland, Galveston and the entire Greater Clear Lake/Houston Bay area.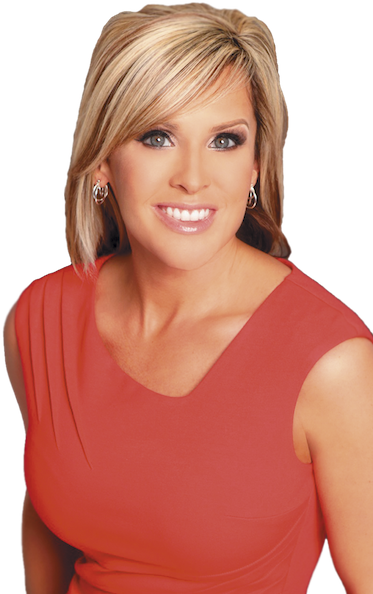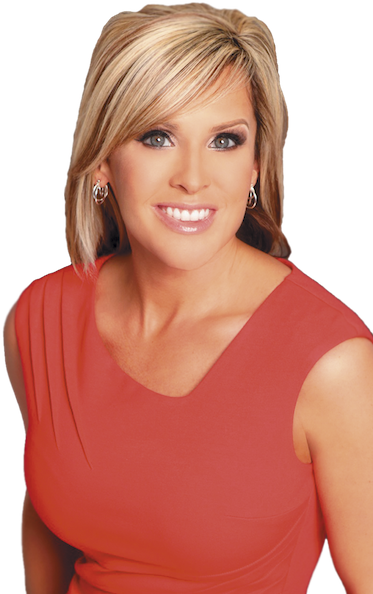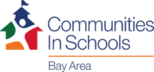 As an author and highly-certified Realtor®, my goal is to bring my expertise to your real estate transaction whether you are working directly with me or with one of my team members- as the team leader of the Monica Foster Team you will always be working with me.  I will ensure you get the personal attention you deserve. I am only a phone call, text, or email away.
In 2012, I was featured in Homes and Land magazine, Top Agent Magazine, and Forbes Magazine. In 2013, I was a guest on a couple of real estate radio shows including the renowned "Real Estate Rat Pack" and wrote my first book "What to Know Before Buying or Selling a Home in Clear Lake, TX".  That same year it became evident that I could not any more personally for my business and community so  I  formed the team to better help the increasing number of clients I was receiving from my extremely satisfied referral network.  By adding valuable realtor assets to my team I am able to continue the same high level of personal service that my clients have come to expect from me.  The result was that I was awarded the RE/MAX Diamond Club award for 2014 production, the highest yearly RE/MAX award, some six and half years after starting my business over in Clear Lake.  In 2015, I was finally able to support one of my educational charities in a big way as a primary sponsor of the Communities in Schools Bay Area Keep Kids in School Golf  Tournament.  In addition, I was chosen for "Who's Who in Houston Real Estate" by Houston Agent Magazine.  I am committed to being more than just your Realtor®- my goal is to be your friend and real estate consultant for life.

I also like to give back to the  the community and help others. I am a frequent contributor and sponsor for various charities including the Homes for Heroes Foundation, Communities in Schools Bay Area, March of Dimes, Children's Miracle Network, Susan G. Komen Foundation, and the Make-A-Wish Foundation. I am a big proponent of education and support the Communities in Schools Bay Area organization along with the annual Clear Lake Independent School District (CCISD) New Teacher Luncheon to welcome new teachers to the district.  I also have been a Yelp Elite since 2012 and try to review as many establishments as possible throughout the greater Clear Lake and Pearland areas.
As your Realtor, I am dedicated to helping you find the perfect home that meets your needs! I am a Buyer's Specialist of the Monica Foster Team of RE/MAX Space Center. I specialize in representing my clients in the purchase of residential properties in League City, Friendswood, Kemah, Seabrook, Clear Lake City, Pearland, Dickinson and throughout the entire Clear Lake/Houston Bay Area. My goal as your Realtor is to go above and beyond the call of duty for your needs and expectations. You put your trust in me when you choose me to assist you in finding your dream home, negotiating and closing the deal. I strive to make the process as stress-free and exciting for you as possible, and to become your lifelong Realtor and friend! I will ensure that you are well represented and informed at all times.
Five-Star Professional Rising Star of Real Estate 2015
I believe my success in the real estate business can be attributed to so many things. In addition to being bilingual, fluent in both Spanish and English, I came to the real estate market with a strong business background. I received my degree in International Business Management and a double minor in Spanish and marketing from Kean University. Working initially as a Store Manager assistant for HEB, I developed a sense for business.
Working with people inspired me to take the leap into the real estate business, and I've enjoyed it ever since. I pride myself on being well informed about the market and its inventory and am proud to provide clients with top-notch service. In fact, walking clients through the entire process is second nature to me, and I find that puts clients at ease when faced with the difficult decision of buying a home. Service, dedication and communication have always been my top priorities while working with my clients- earning their trust, loyalty and continued referrals. On of my satisfied clients even wrote, "You were more than just our real estate agent. Somewhere along the line, you became a friend, and it made all the difference in the world."  That says it all for me.
Growing up in Canada, and moving to Texas for law school in my early twenties, I have first-hand knowledge of many of the challenges relocating poses.  Whether it be finding the right school district for your child, an easy commute to work, or being around those activities that excite you, I am committed to finding you the perfect home. It can be a daunting experience, but as a dedicated real estate professional I will make it as easy and stress-free as possible.
As an an Attorney, Certified Mediator and Realtor, I have the skills necessary for negotiating on behalf of my clients. My goal and passion is to provide you with the highest level of professionalism and personal service throughout the entire real estate transaction. I pride myself on really making myself available; clients are always encouraged to contact me directly via cell phone, text, or email with questions or concerns. I understand how exciting, stressful and complex a real estate transaction can be, and love being the helping-hand throughout the entire process. Allowing me to be apart of one of life's biggest decisions is an opportunity I don't take lightly, and will ensure you are fully informed and zealously represented throughout.  Earning your trust and referrals from a job well done is the biggest compliment I can receive.
For me, real estate became important after the devastation caused by Hurricane Ike. I got to experience every process of home buying, building, and leasing as Ike destroyed our Seascape home which we then had to rebuild while leasing homes in the meantime.  Now as an agent on the Monica Foster Team I put that knowledge and my certifications to good use.
A native of Clear Lake I am very familiar with the area and use that knowledge to help my buyers find the right home. I also assist Monica with showing her clients and I also am the condo and leasing specialist for the Team.  Furthermore, I serve as a client concierge for new clients. My goal is to ensure you are 100% satisfied with the service you receive from the Monica Foster Team.  To that end, I am continuing my education in the real estate field to best serve all the team's clients.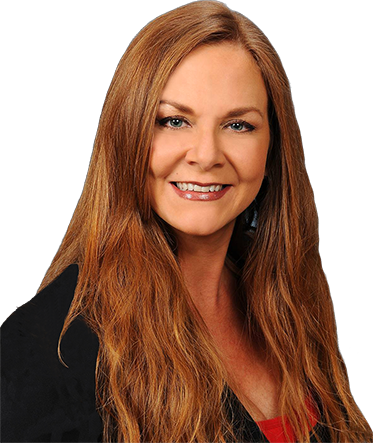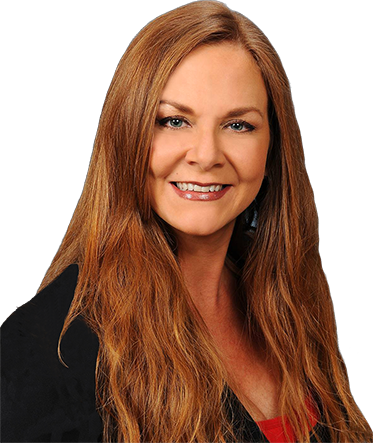 My goal is make sure you have the best buying experience possible with the Monica Foster Team. Whether buying or selling I am here should you need anything or have any questions.
Originally, I started out as an administrative assistant in the medical industry and thus I am well versed in customer service. Now, as a licensed Realtor® I am able to perform duties beyond what a regular admin is legally able to- from giving advice, answering questions, showing properties and more.  My main role is new client on-boarding.  As a new client of the Monica Foster Team if you need anything do not hesitate to contact me.
As a 15-year Veteran of NASA and the Aerospace Industry I bring my experience in dealing with customers and processes to the Monica Foster Team.  Whether it be promoting a listing with a video, communicating via social media, interfacing with sellers or coordinating transactions it falls under my umbrella.  I interface with all our clients in various ways and at various times even including planning and executing client appreciation parties.  If there is anything a client needs I am there.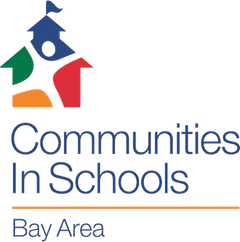 Communities in Schools – Bay Area
The Monica Foster Team is a proud supporter of Communities in Schools (CIS) – Bay Area and a Bronze-level contributor to the annual Keep Kids in School golf tournament at Bay Oaks Country Club. CIS provides help and guidance for at-risk elementary and middle school students. For the team, making sure at-risk kids get an education, graduate, and go on to become valued and productive members of society benefits everyone. The effects of successful adults as a result of CIS on the community and the local economy as a whole is difficult to measure but easy to imagine.
Children's Miracle Network
The Monica Foster Team, as part of the RE/MAX Space Center Miracle Office, supports the Children's Miracle Network (CMN) through regular donations from each commission earned. Individually team members also support CMN during RE/MAX Space Center's annual Jewels and Jeans fund raising dinner and auction.

Sunshine Kids
Monica Foster is proud to sponsor the Sunshine Kids by supporting the yearly Rat-Pack Sunshine Kids calendar. Sunshine Kids is committed to providing positive group activities and emotional support for young cancer patients.
Susan Komen Foundation
Monica Foster is a regular donor to the Susan Komen Foundation through various Walk for the Cure activities throughout the year.