Sell Your Home
January 3, 2014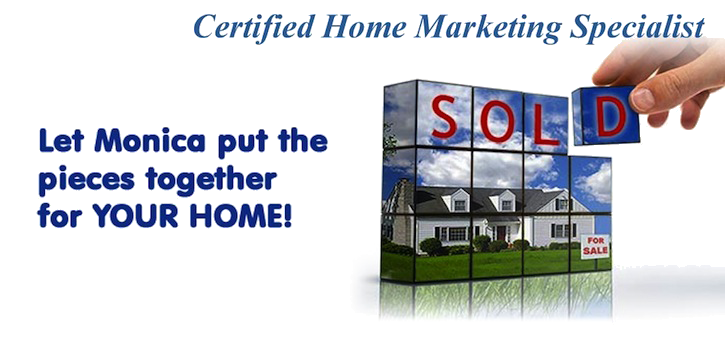 Having Monica Foster as your Listing Agent when selling your home makes sense for many reasons. First and foremost, my team and I provide that personal touch you won't get with most teams and the experience and availability you won't get from most individuals.  I will take the time to get to know you and your motivations concerning the home and use this information in my extensive marketing, which includes, but is not limited to, my blog and social media outlets. In addition, your home gets its maximum exposure through my extensive network of sites and real estate portals (If you live in East League City your home may even be featured on my BILLBOARD at FM518 and FM270!).  
The marketing of your home is also more important than you might think.  Simply placing your home on the local MLS is often not enough.  Your home will need to stand out from the hundreds of other homes being advertised.  A real estate agent who spends their own money on marketing your home (such as paying for professional photos – an absolute MUST in this market) is personally invested in the sale of your home and wants to see it sold. Since I am a Certified Home Marketing Specialist (CHMS) I can guide you in not only the marketing previously mentioned but in setting the price and presenting your home as well. There are several criterion that a buyer will use in judging your home, many of which are easy to fix and prevent a fast sale of your home. I also provide a Market Snapshot that you will receive regularly for your neighborhood. It provides information about the current active and sold homes in your area so you can compare with yours to feel comfortable in your chosen price point.

It is my goal to guide you through the complicated selling process and sell your home for the PRICE YOU WANT in the TIMEFRAME YOU WANT. Often the selling of a home can be a difficult experience with multiple parties, conflicting interests, and a myriad of other issues.  These aspects can make the negotiation process very difficult.  As a CNE, I am trained to negotiate on your behalf, resolve conflicts and deal with all types of negotiators so you get the best deal possible with the least amount of issues.I will put my experience, education, and Certified Negotiation Expert (CNE) skills to work for you. I encourage you to take a look at my Testimonials for comments from my satisfied sellers.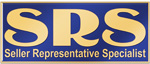 I am also a Certified Residential Specialist (CRS) which means I have completed rigorous advanced training in finance, marketing and technology and met signification experience requirements. Because of this, less than 4 percent of the more than 1 million active REALTORS® have this certification, each averaging over twice as much sales and transactions as non-CRS agents. Having a CRS such as myself representing you means that I will put my knowledge, experience, skills, and technology to work for you, the seller, thus minimizing your risk, saving you time, and possibly even money. As a CRS I also provide information on Pricing Your Home and on how to get your home Ready to Sell. Furthermore, I have the Seller Representative Specialist (SRS) designation awarded to real estate practitioners by the Council of Real Estate Brokerage Managers (CRB) who meet specific educational and practical experience criteria. This means that I can put my skills and experience to use to sell your home!
If you are a health care professional, educator, firefighter, in law enforcement, or in the military you may qualify for reduced commission from my Homes for Heroes program. If not, then you still may qualify so Contact Me!
I provide many other services that are benefit to you. For example, I provide:
extensive Internet Marketing via listing syndication, blogs, and my websites (to be discussed at listing appointment),
Comparative Market Analysis (CMA) and market trends report to determine best asking price,
pre-inspection checklist,
home selling checklist,
tips for maximizing showings,
assistance in finding any home-related services needed,
full color flyers and e-flyer blast to over 2,000 area realtors,
promotion of your home to my buyers,
virtual tours,
large, high-quality yard sign,
open houses,
coordinate showings,
retrieve feedback from showings and open houses,
communicate regularly to keep you informed about everything needed to sell your home including any market changes,
ensure potential buyers are qualified,
coordinate and explain all offers, contracts and amendments,
provide electronic signature on all documents,
coordinate with the title company,
negotiate the best deal for you,
coordinate appointments with any buyers,
provide information on moving companies,
ensure that everything goes smoothly at closing,
and much more!
You can use my seller's agent skills to help you sell your home in the cities of League City, Pearland, Friendswood, Clear Lake City, Seabrook, Kemah, Dickinson, Texas City, Webster, Pasedena, Deer Park and the entire surrounding Houston Bay Area. You are under NO OBLIGATION so Contact Me for a listing appointment today!
With Monica Foster as your Seller's Agent you will have the best deal possible and remember: once a client always a client.


When dealing with luxury homes, a lack of marketing, education, and negotiation skills are more critical than ever and can be the main reason your home doesn't sell as a plethora of inexperienced agents flood the market.  At this level only the best real estate agent will do.  My team and I pride ourselves on concierge-level service for our luxury  sellers.  Not only do we do additional online and print marketing for your home in luxury magazines and sites but I have additional certifications such as the Certified Luxury Home Marketing Specialist that provide me with additional skills and insights into what it takes to sell a luxury home.  If you have a luxury home to sell please check out all my Luxury Home Marketing.
The value of your home depends  the fair market value for comparable homes to yours sold within the last 6 months within .5 mile of your home (sometimes an appraiser will go back 1 year or 1 mile away if there are no comparables).  Adjustments are made for varying square footage, number of bedrooms and baths, lot size, age of home and other upgrades such as pools or kitchens.  As a realtor we can also provide a value for your home and the list of comparable homes to it- including those currently on the market.  This is called a Comparative Market Analysis or CMA.  To get a free CMA for your home please fill out this form and answer the questions.  I will then be happy to use this information to provide a CMA for your home.
I specialize in selling homes others cannot. I can provide you with an analysis of why your home isn't selling. I provide extensive marketing for all my listings but sometimes there are other factors at play such as, but not limited to, updating needed, market conditions, utility poles or water towers, proximity to major roads, new construction in the neighborhood, etc.  Check out my information on Expired Listings and Contact Me!
Selecting your listing agent involves more than just the marketing and negotiation.  It also involves the agent's experience, performance, reviews, and fee.  More information on selecting your agent can be found here, but know that with the Monica Foster Team you will get the best value for your money.
"Monica Foster is a wonderful real estate broker and did a superb job marketing my home and was excellent in keeping me informed throughout the complete process from the beginning through closing. Her attention to detail is obvious and is what I believe makes her top notch at what she does. The way she and her team puts together the final listing is professional and results in a highly polished presentation of the property. I did not realize this until after the listing came out and I began comparing my property with similar properties. I can only say, one should look at properties listed by Monica and compare them with others and you can see the "Monica difference"! When I decide to sell in the future, Monica will be my first call."
– John Gaustad
"It was clear to me that I needed the very best local realtor I could find. I got online and researched. I found Monica and knew she was the one I needed. Boy, was I right!! She explained everything in great detail and immediately brought in a professional photographer. I realized I had a unique property that would appeal to certain people, but not your normal single family dwelling as it was a 3 level town home with lots of stairs. I learned a valuable lesson. If you want something done, you must deal with a REAL PROFESSIONAL. I can't say enough about her and would recommend her without a doubt. She is absolutely wonderful!!! Especially if you want your home sold. Bet she is pretty good at finding you a new home too…. A very satisfied client."
– Linda Engel
SRS designees are members of an elite group of trained seller client advocates that know the importance of their client's specific needs by using Seller Counseling Sessions to insure all needs are addressed.
SRS designees concentrate their efforts on the seller client's ultimate goals to insure the client is at the center of the sale.
SRS designee is extensively trained in a wide variety of manual and electronic marketing methods to uniquely promote your property to the widest range prospective purchasers.
SRS designees understand that negotiation skills are critical to a successful transaction and are trained to position their client to receive the best possible outcome during negotiations of the sale.
SRS designees adhere to the highest level of professional ethics and business practices in delivering 'Client Level' services with integrity.
SRS designees are uniquely qualified to exceed the expectations of their clients yielding client trust.
SRS designees know the importance of staging your property for best results. Staging is a critical component, along with accurate pricing, to attain desired results within a timely manner.
SRS designees have an advanced level of understanding on how to collaborate with a variety of cooperating agents of all skill levels in the marketplace to insure that the 'best' buyer has an opportunity to purchase your property.
Ignoring minor cosmetic repairs
Failing to remove pets and pets'gear during the listing period
Leaving personal items and decor in place
Not maximizing natural light
Letting emotions get in the way of the sale
Failing to disclose problems with the property
Stay home for showings